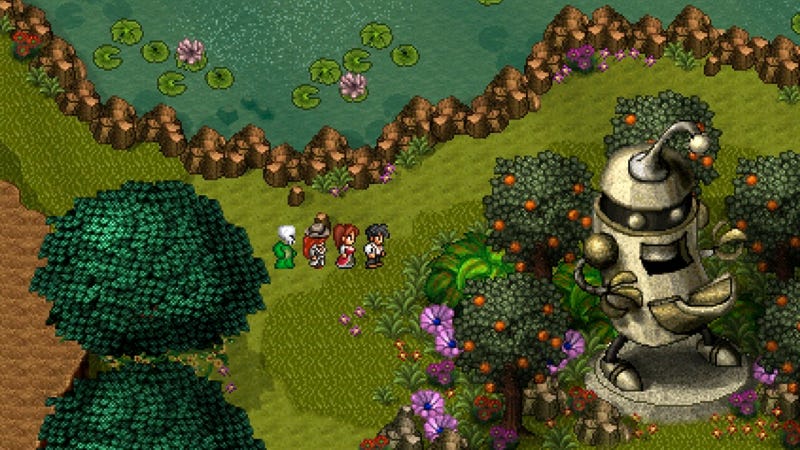 Here at Random Encounters, we spend a lot of time talking about big JRPGs—the Final Fantasys, the Dragon Quests, the Taleses. NOT TODAY. Today we're going to talk about the smaller ones.
"But wait a minute!" you are almost certainly screaming right now, your hands shaking as you get ready to write an angry comment. "How often do indie Japanese games even make it to America?"
Not very often! Fortunately, there are a ton of indie game developers in the United States who grew up on JRPGs, and many of them design games that emulate and add interesting twists to the classics we love. I do my best to play or keep an eye on as many as possible, and I want to share some of the most interesting ones with you today.
And, yes, these are not Japanese RPGs. They are Japanese-style RPGs. But we'll call them JRPGs anyway, because we're okay with having flexible terminology because we are not insane.
Here are eleven indie JRPGs I've been keeping an eye on.
---
Alcarys Complex
Combat is something of a mess in Alcarys Complex, an indie RPG released late last year by a company called Modest Arcade. I spent an hour or two with an early build this week, and it took me roughly 40 hours to kill a rabbit. But the writing is fantastic, and the ideas are really interesting: your characters progress not by killing things, but by talking to people. Conversations! There's a demo on their website if you want to check it out for yourself.
Penny Arcade: On The Rain-Slick Precipice of Darkness 4
In true Japanese tradition, the fourth episode of Penny Arcade's RPG series lets you capture and collect monsters, Pokémon style. I got to check out the upcoming RPG last month at PAX East, and it's looking more and more gorgeous every time I see it. This is one to keep an eye on.