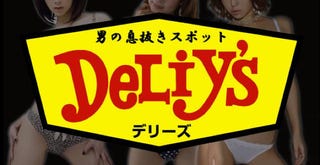 Homage? Parody? Prostitution! A call girl business in Nagano, Japan has allegedly broken Japanese law with a logo that resembles the iconic Denny's mark.
Livedoor News reports that three male employees, including the outfit's manager, have been arrested. The escort business was named "Deliy's," which was a pun on "delivery health" (Japanese for outcall prostitution) and "Denny's."
Between May of last year and earlier this month, Deliy's used imagery on its website that was allegedly in violation of the Unfair Competition Prevention Law.
Online in Japan, commenters pointed out that it's not unheard of for other prostitution businesses to parody famous logos, such as Tsutaya or Shimamura.