PC gamers have got a pretty great thing going. Interesting, experimental indie games? Yup. The shiniest, most visually impressive versions of big-budget games? They get a lot of those, too.
Let's say you've recently joined the ranks of the PC elite. Which games should you install? Start with the ones we've listed below.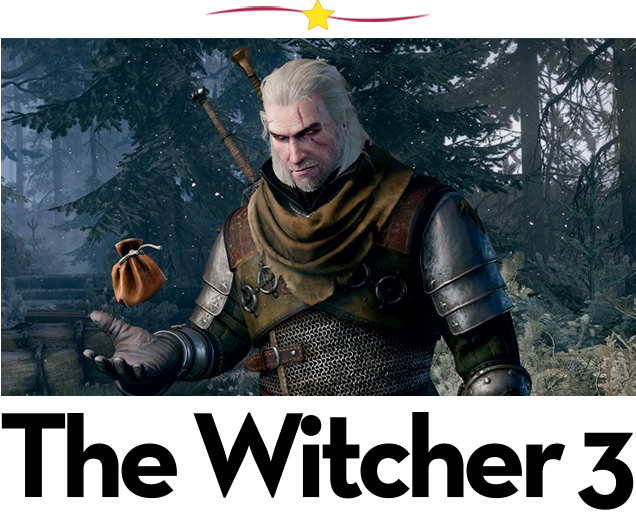 There's no shortage of ambition in The Witcher 3: Wild Hunt. Geralt of Rivia's latest adventure is massive, a world you can get lost in for hours and still have plenty to do. And while many games these days have sprawling landscapes, The Witcher 3 is utterly dense. Every nook and cranny is filled with memorable characters, clever writing, and rewards for curious players. The main story is as thrilling as it is emotionally draining, and the side quests are actually worth doing! Best of all? You don't need to have played a Witcher game to enjoy the heck out of the third.
A Good Match For: Open-world fans, especially those who enjoyed Skyrim but were disappointed by the combat. In The Witcher 3, fighting is nearly as enjoyable as exploration.
Not a Good Match For: People who value their time and social life, or those who prefer their games hyper-polished—the PC version of The Witcher 3 runs pretty well, but the game still has its share of funky bugs and other (mostly minor) technical issues.

Read our review, and thoughts on the game's (excellent) free DLC.
Watch it in action.
Study our tips for the game, and catch up on The Witcher lore.
Purchase From: Steam | GOG | Amazon | Wal-Mart | Best Buy | Gamestop
The legendary turn-based strategy series changed things up significantly with Civilization V to make would-be world domination tons more streamlined. Maps are easier to navigate, crucial information flows easier and it's the best-looking entry in the family tree. And now with two terrific expansions in Gods & Kings and Brave New World, Civ V is meatier, more complex, and easier to recommend than ever.
A Good Match for: Event planners. Like a wedding or a milestone birthday party, Civilization V's all about knowing your guests and what they need to have a good time. Of course, those "guests" are rival nations and "a good time" is submitting to the power of your empire.
Not a Good Match For: Those who want the older Civ games. Civilization V is no incremental sequel, and the difference could alienate die-hard fans of the historical franchise.
Read our review of the latest expansion.
Watch it in action.
Purchase from: Steam | Amazon | Wal-Mart | Best Buy | GameStop
In 2010, Square Enix launched Final Fantasy XIV Online, and it was just the worst thing ever — buggy, over-complicated, unfinished — a mess. The developers spent three years rebuilding the game from the ground up, and the end result is one of the finest massively multiplayer online role-playing games ever made. It's everything fans love about Final Fantasy — lush artwork, strong story, gorgeous music — only bigger, all wrapped around a traditional MMO framework. It's that Square Enix polish that sets it apart from other games in the genre, earning it a spot in the Bests.
A Good Match For: Fans of fantasy role-playing video games looking to take the massively multiplayer plunge. The original Final Fantasy XIV was a tangled mess of conflicting ideas, when all players wanted was a standard MMO game with the familiar features of a Final Fantasy game. That's exactly what Final Fantasy XIV: A Realm Reborn is.
Not a Good Match For: Folks afraid of monthly subscriptions. Despite the MMORPG genere as a whole moving towards free-to-play payment models, Final Fantasy XIV stands firm by its $14.95 monthly subscription plan.
Read our review.
Watch it in action.
You're an elite supersoldier behind enemy lines. Your duties include: infiltrating enemy compounds, blowing up tanks, rescuing prisoners, and using advanced balloon technology to kidnap bears for your private zoo. That's Metal Gear Solid V, a game that manages to brilliantly mix the hard-boiled and the ridiculous. With its impressive technology, meticulous design and huge open world, The Phantom Pain is easily one of the best stealth games ever made. It's also the goofiest. There's nothing else like it.
A Good Match For: People who like stealth games, people who have wanted to try a Metal Gear game but have been turned off by the series' reputation for impenetrable storytelling and endless cutscenes.
Not A Good Match For: Metal Gear fans hoping for a satisfying conclusion for the series. Despite being a massive game, The Phantom Pain feels narratively unfinished, and wanders through its second half before ending on an anticlimax.
Read our review.
Watch it in action.
Study our tips for the game.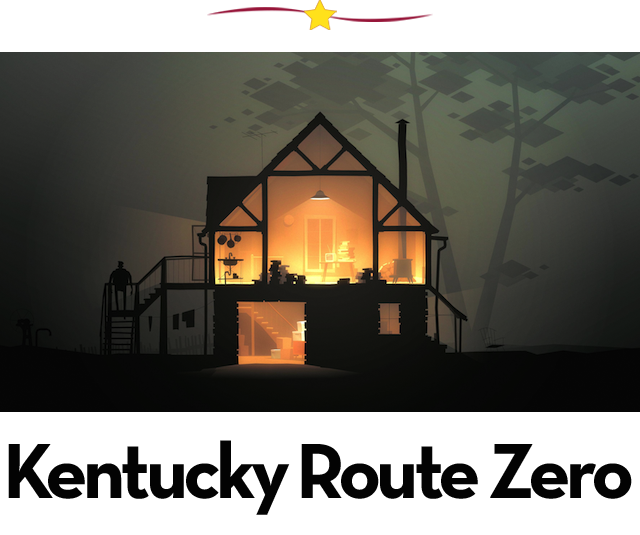 Just a man and a dog, looking to make a delivery. That's how it all begins, anyway. But Kentucky Route Zero quickly becomes a mystical adventure through a land left behind by time, an odyssey in magical realism that feels grand and mysterious in a way that very, very few modern video games can muster. It's not like anything you've ever played, and for that alone, you should play it.
A Good Match For: Anyone looking for something different. Those who still believe there's magic hidden somewhere off the interstate.
Not A Good Match For: Those looking for a bunch of complex game mechanics—Kentucky Route Zero is a point-and-click adventure game, and a fairly simple one at that. Also, not for those who want closure—the five-act series is only on act three, and there tends to be a long wait between chapters.
Watch a video about why the game is great.
Purchase From: Amazon | Steam | Humble
It's one of very few video games that can be called a national obsession. Elite players of Blizzard's real-time strategy sequel can out-earn corporate middlemen in China or Korea, but the sci-fi conflict simulator's most significant currency is the devotion from millions all over the world.
A Good Match for: Jugglers. Succeeding in StarCraft II means waging war on multiple fronts as you keep an eye on resources, deployment, defense and offense in skirmishes where you can be overrun in an instant.
Not a Good Match For: Those hoping for a gentle introduction. New participants to the Starcraft multiplayer experience will get chewed up as they learn the strengths and weaknesses of the Zerg, Protoss and Terran factions.
Read our review of the second expansion, and of the new one.
Watch it in action.
Purchase from: Blizzard | Amazon | Wal-Mart | Best Buy | GameStop
When it came out in 2014, Divinity: Original Sin already seemed almost too good to be true. Here we had a PC RPG that combined turn-based tactical combat, Ultima-style world simulation, and pen-and-paper co-op role-playing. It was great. A year later, Original Sin has been re-released in an Enhanced Edition with a number of major improvements. The game now works (well!) with controllers, and it's now possible to play through the entire game in split-screen co-op. There are a bunch of new items and abilities, the story has been reworked, and the script is now fully voice-acted. Basically, one of the best CPRGs in recent memory got a whole lot better. We've been remiss in leaving it off of this list; that has now been remedied.
A Good Fit For: Fans of old-school RPGs like Ultima VII and Baldur's Gate; people looking for a meaty RPG to play through with a friend; fans of turn-based tactics RPGs.
Not A Good Fit For: Anyone looking for something relaxed and casual. Original Sin is a difficult, demanding game, and it requires you to manage a bunch of complicated RPG inventory, crafting, and magic systems.
Read our impressions of the base 2014 game.
Watch it in action.
Study our tips for the game.
You can almost hear the battle cries and smell the gunpowder in what is arguably Creative Assembly's finest strategy game, which gives players the goal of ascending to supreme military domination against rival feudal lords. Improvements in AI behavior and the introduction of skills allocation let you be a more flexible commander than in previous Total War games.
A Good Match For: Akira Kurosawa fans. Some of the Japanese director's best dramas took place in Japan's feudal period, and this Total War game gives a big-picture view of the kinds of conflicts that daimyo and samurai soldiers experienced. Everything about Shogun 2—from the artwork to the soundtrack to the overarching gameplay goals—puts you inside a living history lesson.
Not a Good Match For: Fans of Creative Assembly's more ambitious projects. Unlike Empire or Rome, which let you build an empire spanning continents against vastly different foes, Shogun is fairly limited in its scale.
Read our review of the game's last expansion.
Watch it in action.
Purchase from: Steam | Amazon | Wal-Mart | Best Buy | GameStop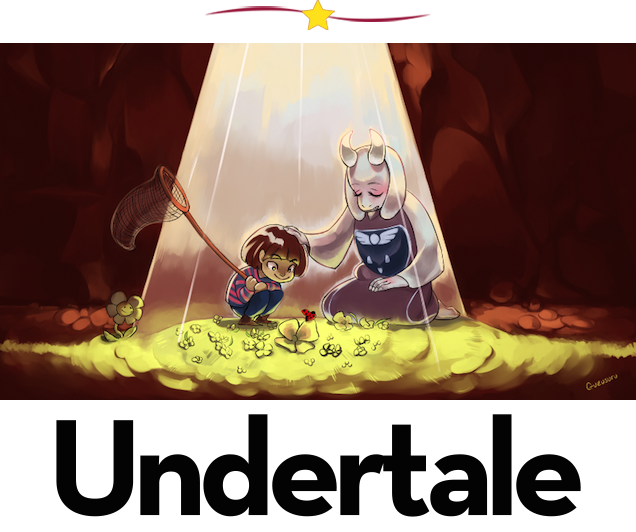 Undertale might look like a retro-style JRPG, but it's actually a clever, forward-thinking role-playing game. As a human stuck in a world of monsters, you decide whether you want to win encounters with wanton violence or clever context-based interactions (talking, joking, petting, etc). Undertale keeps track of everything you do. Every life you take ultimately has consequences. Despite those grim trappings, it can be an incredibly warm, fuzzy, and funny game. Whether you slaughter or befriend everyone (or walk a middle path), the writing in this game is top-tier, and the plot hides a treasure trove of secrets that players still haven't fully uncovered.
A Good Match For: Lovers of smart video game stories, fans of games that subvert expectations, people who've ever felt even a single pang of loneliness.
Not A Good Match For: People who hate shoot-'em-ups and tough boss battles (Undertale's combat system has elements of both, those who aren't fond of reading dialogue, haters of lo-fi pixel art.
Read our impressions of the game.
Watch it in action.
Purchase From: Steam | GOG | Developer's Site
Call it the Superman 2 or Empire Strikes Back of video games. Valve's follow-up to a classic improves on the humor, characterization and puzzle-solving of its predecessor to deliver a tight, focused experience full of poignancy and humor.
A Good Match for: Comedy lovers. The voicework alone—performed in stellar fashion by Stephen Merchant, J.K. Simmons and Ellen McLain—will make you laugh out loud, but the brain-teasing puzzles and embedded gags keep the chuckles coming even when everything else in the game goes quiet.
Not a Good Match For: Mediocrity fans. People who argue with Portal 2's greatness are like folks complaining that diamonds came from dirt. Their argument is invalid.
Read our review.
Watch it in action.
Purchase from: Steam | Amazon | Wal-Mart | Best Buy | GameStop
With Heroes of the Storm, Blizzard has made a MOBA that's approachable and fun for newcomers without sacrificing the depth and complexity the genre is known for. It's a colorful melting pot of characters from the StarCraft, Warcraft, and Diablo universes, all duking it out Smash Bros. style.
A Good Match For: Prospective MOBA players who've been too scared to give the genre a try. Competitive gamers who enjoy short, 15-20 minute bursts of nonstop action combined with intricate tactical maneuvering and decision-making. Anyone who's wanted to see Diablo's Diablo fight against StarCraft's Zeratul.
Not a Good Match For: People who don't like highly competitive team-based multiplayer games. You have to communicate and collaborate with four other people constantly to succeed, and tensions can run high.
Read our review.
Watch it in action.
Study our tips for the game.
Download from: Blizzard
Our game of the year for 2012, XCOM: Enemy Unknown may be well known thanks to the rare success of a turn-based strategy game on consoles. But XCOM's true home is the PC, and Enemy Unknown honors its heritage with dramatic tension and decision-making that truly feels consequential. Tasked with repelling an alien invasion of earth, some of your most precipitous choices take place away from the battlefield, in choosing what weapons systems to fund, which country to rescue from an alien incursion, and which ally you simply cannot help. XCOM: Enemy Unknown is also a rarity in that it features both a compelling story and near endless replayability. In 2013, Firaxis added Enemy Within, a sizable expansion that adds a ton of new abilities, enemies, maps and challenges to an already substantial game, as well as the terrific Long War mod, a further bonus for PC players.
A Good Match for: Gamers who love a good challenge and have a good imagination, who can invest in the many small battlefield stories XCOM specializes in. The investment in individual soldiers becomes nearly emotional, and losing them in battle can be agonizing.
Not a Good Match For: Those looking for fast-paced action, or who expect to grind their way to overwhelming victory on the battlefield. You'll have to think long and hard about your decisions in XCOM, and games are often decided by long-term strategic planning, not battlefield acumen.
Read our review and our review of the latest expansion.
Watch it in action.
Study our tips for the game.
Purchase from: Steam | Amazon | Wal-Mart | GameStop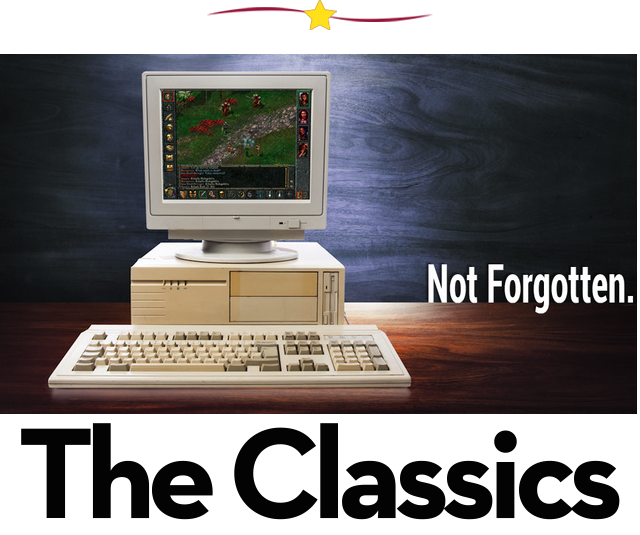 The games on this list are all great PC games. But of all the platforms in our collection of The Bests, the PC has been around the longest and therefore has the largest back catalogue. There are decades of fantastic PC games to choose from, and if you own a PC you'd be remiss if you didn't go through the classics and play the best ones. Thankfully, we've got two lists to help you out. In 2013 our readers helped us make an exhaustive megalist of the best classic PC games of all time. Then this year, we made our own list of the 24 best classic PC games.

How has this list changed? Read back through our update history:
Update 10/29/2015: The list gets another shake-up. We've added Metal Gear Solid V, Undertale, and Divinity: Original Sin: Enhanced Edition in the place of Counter-Strike GO, Minecraft, and Pillars of Eternity.
Update 7/22/2015: We've shaken the list up with three new entries: Pillars of Eternity, The Witcher 3 and Heroes of the Storm take the place of Dragon Age: Inquisition, The Elder Scrolls: Skyrim and DOTA 2.
Update 11/25/2014: Fall 2014 brings with it a single swap: Dragon Age: Inquisition knocks off its predecessor Dragon Age: Origins. (Though you should still probably play Origins if you haven't, because it's really good.)
Update 8/6/2014: The list gets a shake-up: say goodbye to Half Life 2, Titanfall and Gone Home and hello to Dota 2, Counter-Strike: GO and Kentucky Route Zero. We've also reset the comments to allow for new debate and discussion.
Update 4/10/14: We've called in an orbital drop and replaced Battlefield 3 with Titanfall.
Update 12/9/13: At the end of the year comes a sizable update to the PC bests list. Gone are FTL, The Witcher 2, Team Fortress 2 and Far Cry 3 and in their place are Final Fantasy XIV: A Realm Reborn, Dragon Age: Origins, Gone Home and Portal 2.
Update 07/24/13: It's a long overdue update for the PC platform, with four games leaving and four coming onto the list. Skyrim—which was out when this list debuted—jumps onto the Bests because of the post-release addition of Steam Workshop, which lets you seamlessly access and install hundreds of the awesome mods available for the game. It's joined by XCOM: Enemy Unknown, FTL and Far Cry 3. Wave good-bye to Amnesia: The Dark Descent, Dirt 2, Mass Effect 2 and Bejeweled 3.

Want more of the best games on each system? Check out our complete directory:
The Best PC Games • The Best PS4 Games • The Best Xbox One Games • The Best Wii U Games • The Best 3DS Games • The Best PS Vita Games • The Best Xbox 360 Games • The Best PS3 Games • The Best Wii Games • The Best iPhone Games • The Best iPad Games • The Best Android Games • The Best PSP Games • The Best Facebook Games • The Best DS Games • The Best Mac Games • The Best Browser Games • The Best PC Mods
Note: While all of these games are available through some digital service or other, if you buy any of them through the retail links in this post, our parent company may get a small share of the sale through the retailers' affiliates program.