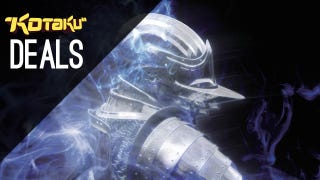 Playstation 3 owners can grab the digital version of the game that started the Souls series, and my favorite of the three, for just $11 today. Umbasa. [Demon's Souls digital, $11]
We also added quite a bit to our release calendar, so check that out and help us out by letting me know what's missing.
---
The first of 14 Humble Daily Bundles is the Humble Deep Silver Re-Bundle.
---
Microsoft has just announced a $399 Xbox One sans Kinect. Pre-order now and check out Kotaku's coverage here. Shipping June 9. [Xbox One, $399]