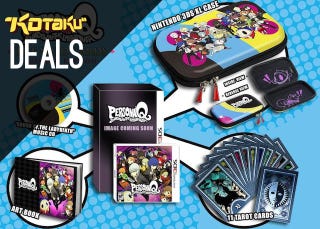 Seriously, if you want the Persona Q: Shadow of the Labyrinth: The Wild Cards Premium Edition, get it now. Wouldn't be surprised if it's gone before the end of the day. Amazon doesn't charge you until it ships, so just get your copy locked in. [Persona Q]
Want the rest of those cards? Here's the link for Persona 4 Arena: Ultimax.
Prefer all the deals in one place, join us for our second installment of Kinja Deals .