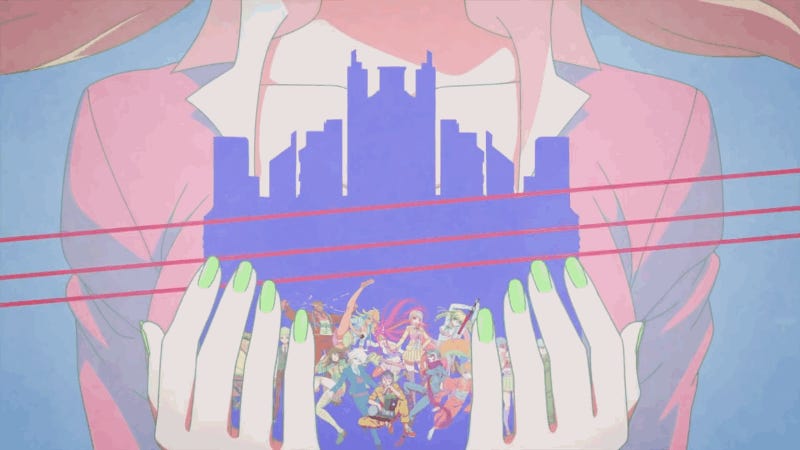 Before the first episode ended, the killing game began anew. Should we have anticipated anything less? No, it's the Danganronpa series, after all.
---
Spoilers for the Danganronpa series to follow
---
The stylish, ultra-violent visual novel game series Danganronpa, is currently airing an anime, Danganronpa 3: The End of Hope's Peak High School, which picks up where the second game ended. The third chapter is also the final of Hope's Peak Academy's story. Danganronpa 1 and 2 followed a group of students known as the Ultimates—each possessing specific abilities, such as the Ultimate Detective or Ultimate Gamer, for example—as they were forced to kill each other without being caught in order to escape captivity.
Danganronpa 3 has been running two arcs. The first is The Future Arc which follows the first game's protagonist, Makoto Naegi. Makoto is put on trial by his organization The Future Foundation for trying to rehabilitate Danganronpa 2's class, The Ultimate Despairs—the group responsible for destroying much of the world under the direction of Danganronpa 1's Ultimate Despair, Junko Enoshima.