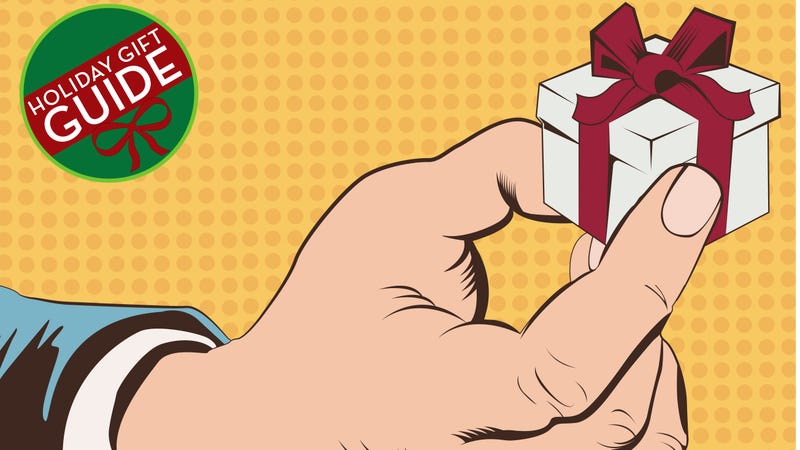 You've got one of them in your life: a person who likes their fiction with pictures. Sometimes with capes, too. Get some ideas about how to make their holidays super right here.
An avid comics reader can be a tricky person to figure out a gift for. But we've got a few suggestions below that should make a loved one's longbox or bookshelf a much happier place.
DO consider gifting a tablet for reading comics digitally. Whether it's for space-saving consideration or convenience, loads of comics readers nowadays are using touchscreen devices to read their favorite medium. Depending on your budget, a Kindle Fire HD, iPad Air or Google Nexus 10 would certainly be a welcome present.