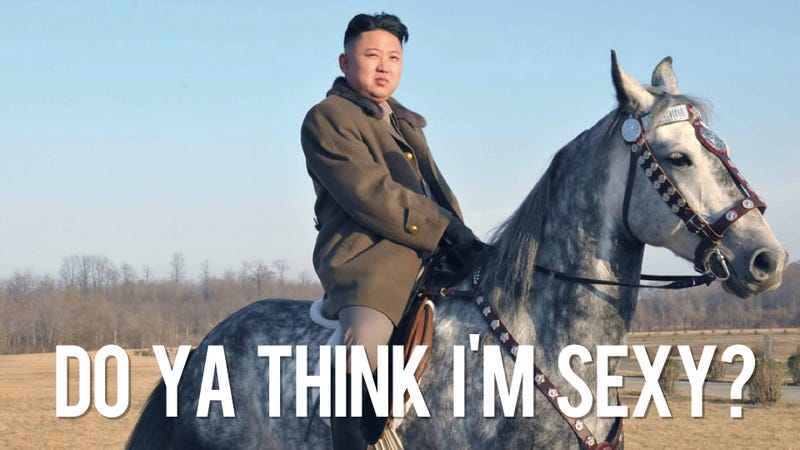 People's Daily is China's newspaper of record. It's the paper of the Chinese Communist Party—a mouthpiece of the government. And today, it figured out that The Onion is not America's newspaper of record.
If you've been on the internet since forever, you know that The Onion is a humor site that satirizes the news. People's Daily didn't seem to know that when it ran a top story, stating that North Korea's supreme leader—and fellow nerd like us—Kim Jong-un as the "The Onion's Sexiest Man Alive for 2012". People's Daily apparently confused People with The Onion. Sure, that happens all the time!
As Twitter user Adam Minter showed, the snafu even made the People's Daily front page (not sure if the story made its way into the print edition).
---
China's paper of record quoted this bit from The Onion:
"With his devastatingly handsome, round face, his boyish charm, and his strong, sturdy frame, this Pyongyang-bred heartthrob is every woman's dream come true. Blessed with an air of power that masks an unmistakable cute, cuddly side, Kim made this newspaper's editorial board swoon with his impeccable fashion sense, chic short hairstyle, and, of course, that famous smile," it said.

"He has that rare ability to somehow be completely adorable and completely macho at the same time," said Marissa Blake-Zweiber, editor of The Onion Style and Entertainment.
And boy is he ever sexy! He's sexy when he's looking at things, and he's sexy when he's on a horse.