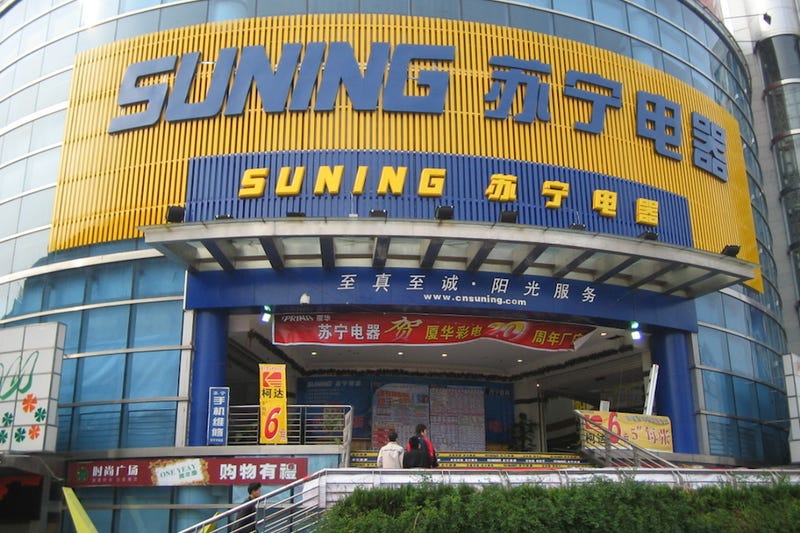 Last week, photos of last generation video game consoles have appeared online in China. No, these aren't any regular old photos, the consoles in these photos are in retail display kiosks inside Chinese brick and mortar electronics shop Suning.
These photos have spurred up the talk that China's video game console market will open up soon and that systems will legally be sold soon. The images show game consoles in either unfinished or poorly made display kiosks inside Chinese electronics retailer Suning in south central China's Su Zhou. Think of Suning like a giant Chinese Best Buy.
For those readers who don't know, China's technically had a 13-year long ban on video game consoles. The ban was put to bed late last year with the opening of the Shanghai Economic Free Trade Zone. It's unclear if the lifting of the ban will actually do anything as consoles are still not being sold in China.

But with these photos doing the rounds, Chinese media outlets seem to think that the lift has happened and that console sales are impending. The folks over at GamesInAsia are skeptical but they point out that Microsoft has had a partnership in China; they released the Microsoft Surface in China at Suning first.