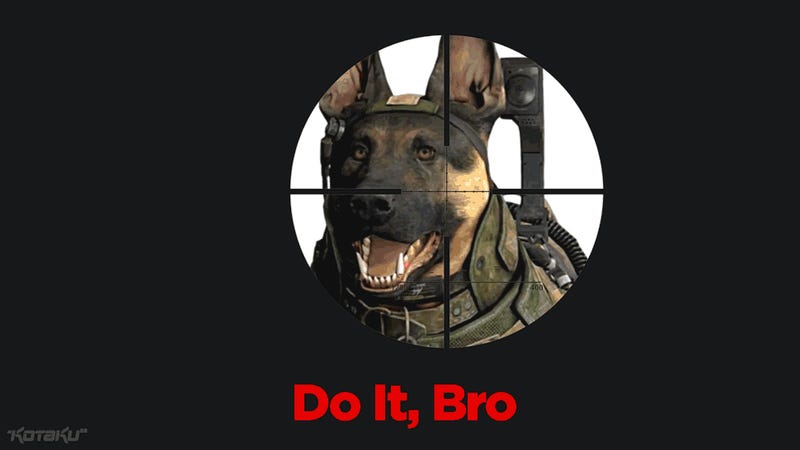 Yesterday, when we all met Call of Duty Dog for the first time, the first thing I said was, "Aww, a dog!" The second thing I said was, "Good thing they are going to kill him."
Every comment, every video, every Call of Duty Dog joke made has been accompanied by the logical conclusion that, yes, this dog is totally going to get shot. Why else have a dog in a Call of Duty game? They get us to care about this dog. He becomes part of the team. We'll become attatched.
Then BANG! He's clipped by a stray bullet. Or maybe a supply truck runs him over. Some assume he'll die in a slow motion cutscene, but I think it'll have more impact if the death of Call of Duty Dog came not as punctuation to the game's dramatic climax, but rather in the middle of a random mission.