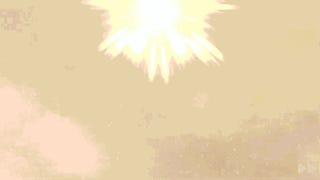 Nintendo announced last night that Bravely Default, the excellent role-playing game released last month for 3DS, sold over 200,000 copies in three weeks in the United States.
Sales numbers can sometimes be misleading or difficult to properly contextualize, and while that'd be peanuts for an AAA console game, it's a great number for a handheld JRPG. Nintendo seems to be happy with it, too. Here's what they had to say:
In early 2013, Fire Emblem Awakening launched for Nintendo 3DS and became one of the surprise hits of the year. Bravely Default, which launched for Nintendo 3DS on Feb. 7, improved on the launch of Fire Emblem Awakening by more than 10 percent, selling more than 200,000 combined units in just over three weeks.
Good news for Nintendo, yes, but more importantly, this is great news for non-Japanese JRPG fans, because earlier this year the producers of Bravely Default told me that the localization chances of the sequel, Bravely Second, are dependent on sales here.