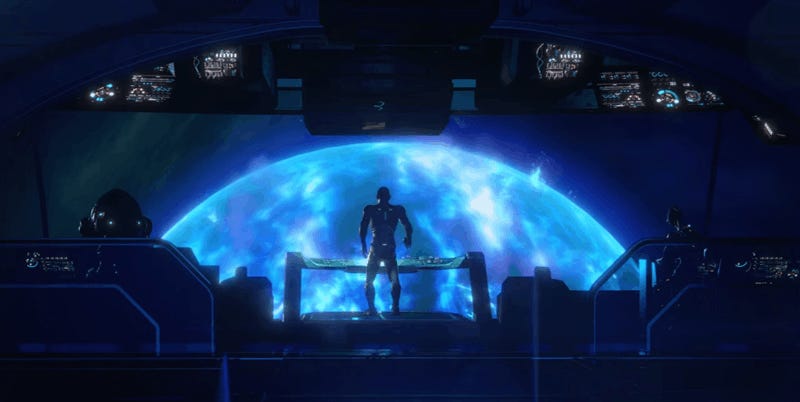 BioWare is still mostly in the we're-not-talking-about-that-yet phase of hyping next years' Mass Effect Andromeda, but the outlines they're sketching show a game that's returning to the strangeness of the 2007 original.

"If you go back to the original Mass Effect, there was that sort of awe of going to a new galaxy and meeting all these aliens for the first time—new races, new cultures, new civilizations," Andromeda's creative director, Mac Walters, told us in Los Angeles during an EA gaming showcase today. "We want to bring that back."
Andromeda, which is set to come out in early 2017 on PC, PS4 and Xbox One, takes place far away from the other Mass Effect games; it's set in an entirely different galaxy. You're playing as a human, but you should feel like an alien, too, Walters stressed. "The twist we are putting on it is that this isn't your home. Here, everybody is looking at you and going 'Who are you?' as well."
BioWare is still thinking of the game as an action-RPG, one they're saying gives players more freedom than ever, though at the moment, details on what that freedom entails are thin as moon dust.