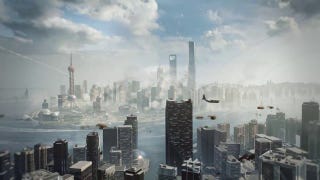 Electronic Arts' Battlefield 4 has been out for some time now, but now it seems China's got a problem with its portrayal in the game. An opinion piece in China's patriotic military newspaper, Zhongguo Guofangbao, says that games such as BF4 portray China in a bad light and purposely mislead Chinese youth.
Now, here at Kotaku, we like China. We want the best for China, but sometimes China sets itself up for hilarity and it can't be helped that we end up making fun of the country. We wish that would change!
Previously, China's military news outlets have put out articles about the United States creating Spartan armour from Halo, used a deviantArt post as an example of Japanese military expansion, and called Guillermo Del Toro's love letter to giant robots and Kaiju a piece of US propaganda.

In this latest example, the writer seems to be taking the contents of the video game too seriously. The headline of the article basically says that the game is meant to sully China's good name across the world and mislead Chinese youth. Uh...