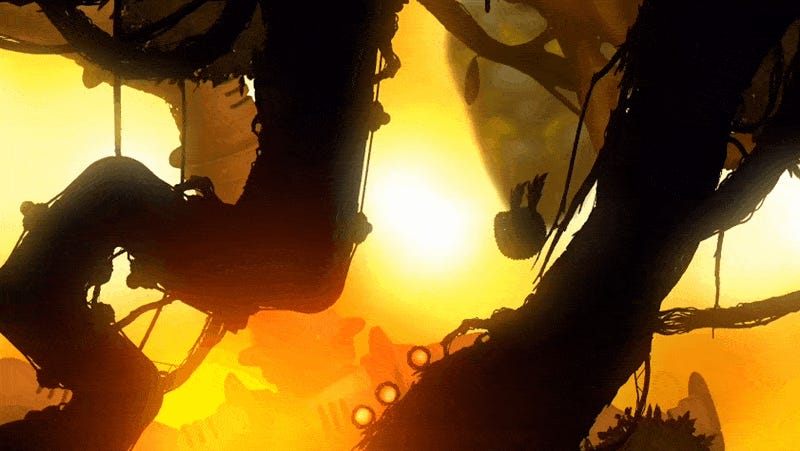 This week developer Frogmind released the follow up to the deservedly award-winning Badland. Unlike the original, this one is amazing right from the start.
The first Badland game drew me in with its stunning silhouette art style and enchanting sound design, but nearly lost me by spending too much time making sure I knew the basics.
The player's job is to use a single finger to ensure the strange spherical hero of the game stays aloft through a series of precarious courses. As the game progresses new inventive game mechanics are introduced. The hero grows and shrinks. It speeds up and slows down. It gathers a horde of duplicates of itself and attacks obstacles with numbers, hoping at least one of them makes it through.It's amazing—it just takes awhile.
Here's the first five minutes of the Game of the Year edition of Badland released on consoles earlier this year.