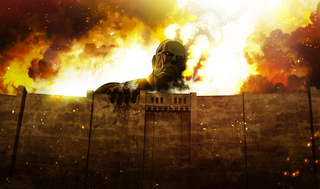 In the latest issue of Attack on Titan, there is a hidden sex gag. Today, the manga's creator Hajime Isayama apologized on his blog. Apparently, he didn't know about it until after the fact.
The manga editor in charge of Attack on Titan explained via Twitter that an assistant allegedly added the gag without Isayama or the editor's knowledge.
On his official site, Isayama blogged that it was not his intent to include the off-color ditty in the manga—it seems it was slipped in. That being said, he did apologize for the joke.