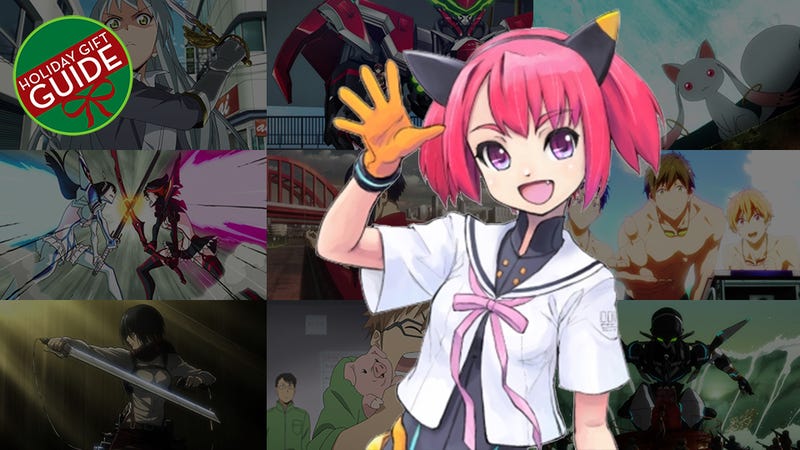 Have you got an anime fan in your life and have no idea what to get him or her for Christmas? Don't worry. From series on Blu-ray and streaming subscriptions to figures and jewelry, there is plenty out there awaiting your selection—so much so that a few tips might be in order.
So here are some DOs and DON'Ts when it comes to shopping for an anime fan, courtesy of Kotaku East.
DON'T worry if the current favorite anime of the person you are buying for isn't on DVD or Blu-ray yet. Even these days it still takes months for a popular anime to see a Blu-ray/DVD release in the West. There are other options.
DON'T buy bootleg DVDs/Blu-rays from Hong Kong or Singapore. Bootleg anime is often a total crapshoot. Sometimes the quality is great, but often it has just been taped off of Japanese TV. Moreover, the subtitles can range from perfect to unintelligible, and you'll never know which it is until you've purchased it and watched it for yourself.
DO buy a Crunchyroll account. Crunchyroll is a video streaming site like Hulu or Netflix—but for anime only. Moreover, Crunchyroll releases its anime fully subtitled in English—and usually the day that it airs in Japan. While there are other anime streaming services, Crunchyroll offers the widest selection of new anime each season. And though there is a free version of Crunchyroll, a paid account gets new episodes a week earlier and in HD quality for as low as $6.95 a month. If your anime fan already has a Crunchyroll account, consider a Funimation account or a Hulu Plus account. Both services have an impressive anime back catalog that's more than enough to keep any anime fan interested.
And if you are looking for anime to recommended be watched with this gift of streaming anime, Kotaku East has you covered.