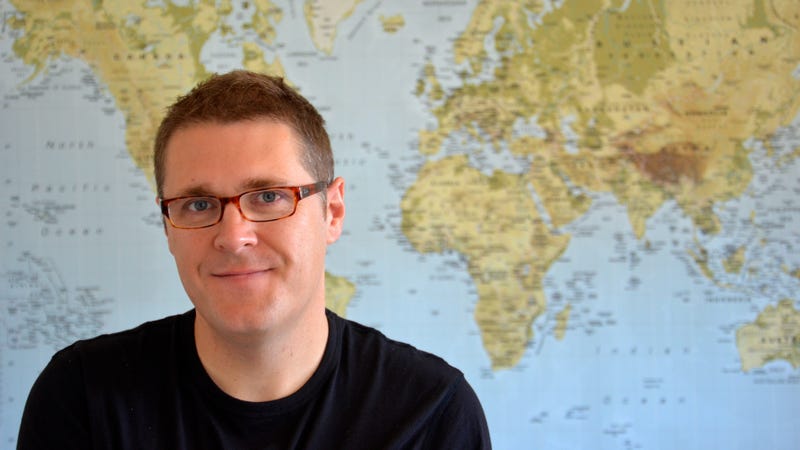 It sounds impossible, and it might sound crazy to you. Adam Orth, Internet Enemy #1 this past spring—the Deal With It, always-online ex-Microsoft guy—is sizing up the past several months of pain and hurt and sounds like a man reborn. "It was a good year for me," he says.
"It was dark, in the beginning," he told me earlier this week over the phone, "but I got through it. It feels, looking back on it now, it feels good that it happened, and I got a lot out of it. I'm a better person for it."
This is the happy twist to a story that has gone in an unexpectedly good direction. Adam Orth is a man transformed.
Adam Orth, a 43-year-old game designer who had worked at EA, LucasArts and Sony Santa Monica, was virtually unknown on the Internet at the start of 2013. But on April 4, that changed. Orth was working at Microsoft at the time as a creative director on the Xbox TV team, back when Microsoft wasn't even admitting that they were working on a new console. Rumors were flying that the console might require an online connection. And on April 4, I reported that two of my best sources believed that an online connection would indeed be needed to start playing any game on the machine. This console would be, in a manner of speaking, a machine that required the Internet.
Orth says he hadn't seen my story, that it was just coincidence that hours later he Tweeted the following:
And then he made some jokes publicly on Twitter with a game developer friend about people complaining about this kind of thing, jokes about whether the Internet is bad outside of cities and, in what always struck me as playful un-serious banter, who would want to live outside of the big city?
He said stuff that, in many eyes, looked like a Microsoft guy justifying making a console that would require online. He likened being worried about buying an always-online console like worrying about potential blackouts while buying a vacuum.