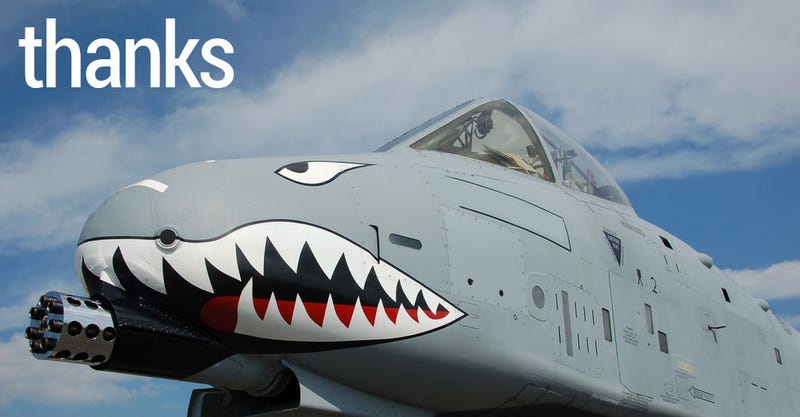 Anyone who grew up watching cartoons, or playing video games, or just taking an interest in large, expensive vehicles will be saddened to hear today that the US military has indicated the end is nigh for the fabled A-10 Warthog.
Incorrectly labelled "ugly" by some detractors, the fact is the A-10 is the coolest damn aircraft to have ever served in the United States armed forces. Sure, the F-14 was sexy in Top Gun, and other fighters have captured the public's imagination at some point or another, but know this:
The A-10 was designed to be a pair of wings built around the GAU-8 Avenger, the biggest gun to have ever been put in an aircraft.
It also has shark teeth on the front of it.
That, plus the fact it looked like nothing else on this planet, was more than enough to earn it a special place in the hearts of generations of kids growing up since the 70s, who have seen the A-10 star in everything from Transformers to GI Joe to Ace Combat to Saints Row.
Even if getting the thing off the ground was sometimes more trouble than it was worth.