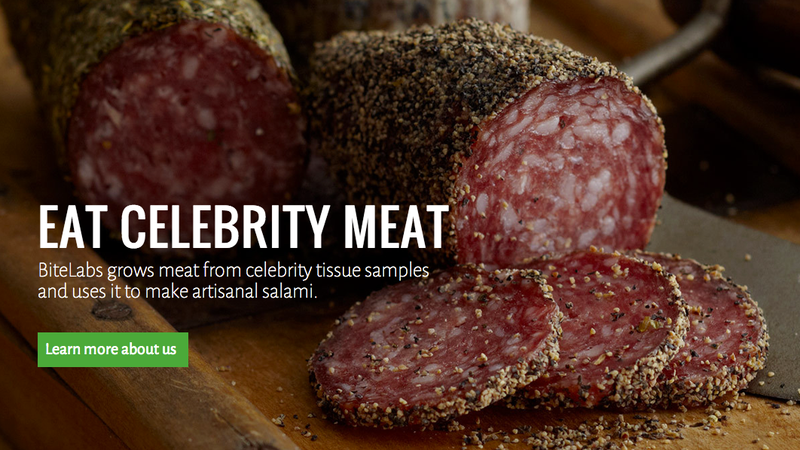 BiteLabs has a modest proposal. Industrial farming is unsustainable, so why don't we grow meat in labs? And if we're growing meat in labs, why not make it the meat of celebrities? You know what, I don't see any reason why not.
Okay, so my first reaction to the BiteLabs site is that it's way too slick and twitter-centric to be a real company. If they are, I just wanted to volunteer for Snacktaku: Celebrity Salami Edition. I'm not sure about our resident expert's feelings on eating lab-grown human meat, but we at Kotaku have a commitment to keeping you up to date on the world of weird foods.
We aren't sure exactly who is running the site, but based on their copy, it seems like the idea is to raise awareness about the unsustainable practices of raising livestock on factory farms.