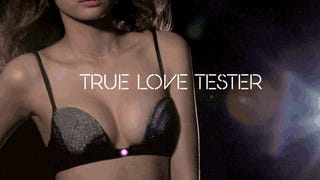 A bra that can test "true love"? There's an app for that. Oh, and of course, a bra.
As website IT Media reports, Japanese lingerie maker Ravijour has developed a "True Love Test" as part of its 10th year anniversary.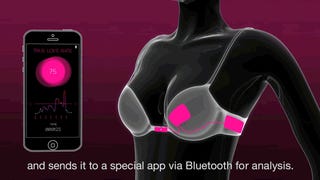 The company is marking that milestone with the theme "Mood Up." And unusual underwear.
You can see how it works in the video below:
The tech sounds vaguely somewhat like the smart bra Microsoft has been working on—minus the emotional overeating tracking bit. Or perhaps Nintendo's Love Tester.