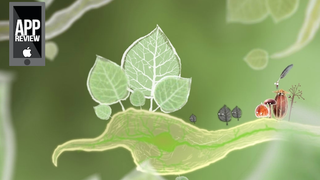 Every time I tell people to play Botanicula, they make the same joke: "Sounds like Bunnicula." And I shake my head and wish that this lovely game had a different name.
If people would just get around the silly title and play the game, they'd find one of the most charming games of the last few years. Now it's found a new home on iPad, and it fits right in.
I don't have much to say about the iPad version of Botanicula that I haven't already said about the PC version, which came out in 2012. It's charming as hell, beautiful, smart, and it has one of my favorite game soundtracks, created entirely by the two-person musical outfit DVA.