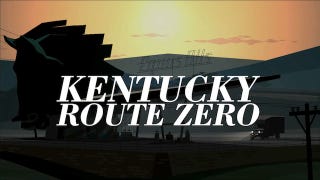 In a week already bursting with crazy discounts, Steam has announced their Indie Spring Sale, featuring 1000 discounted indie titles. Since indie titles are already typically pretty cheap, we're talking extremely low barriers to entry here. Given the quality, fun factor, and artistic merit on tap, this is an amazing dollar-to-entertainment ratio. There are also categories for past Independent Game Festival Winners, and a category for games featured at PAX East which is happening concurrent with this sale.
In lieu of listing all 1000 discounts below (we thought about it), we're going to present our top recommendations, based on quality of the games and quality of the discount. We're also going to give less attention to titles that have been heavily discounted a million times before. We can't wait to hear your picks in the comments.
Here we go:
• FTL: Faster Than Light ($4.99) | Normally $10
• Hotline Miami ($4.99) | Normally $10
• Terraria ($2.49) | Normally $10
• Kentucky Route Zero ($18.74) | Normally $25
• Thomas Was Alone ($4.99) | Normally $10
• 10,000,000 ($3.34) | Normally $5
• To the Moon ($3.99) | Normally $10
• Super Hexagon ($1.01) | Normally $3
• Runner 2 ($13.49) | Normally $15
• Giana Sisters: Twisted Dreams ($7.49) | Normally $15
• Trine Complete Collection (7.49) | Normally $30
• Mark of the Ninja ($9.99) | Normally $15
---
Top Deals
• Steam has discounted 1000 indie games. Check above for our recommendations.
• Gamefly is bringing back all of their one-day spring deals for the weekend. Check out our top picks in the "Windows/Mac" section.
Last minute addition: coupon code "SLICKSPRING10" for additional 10% off- historic lows on several titles.
• Origin is having a huge sale, check out our choices in your respective platform's section. More choices in Wednesday's Moneysaver.