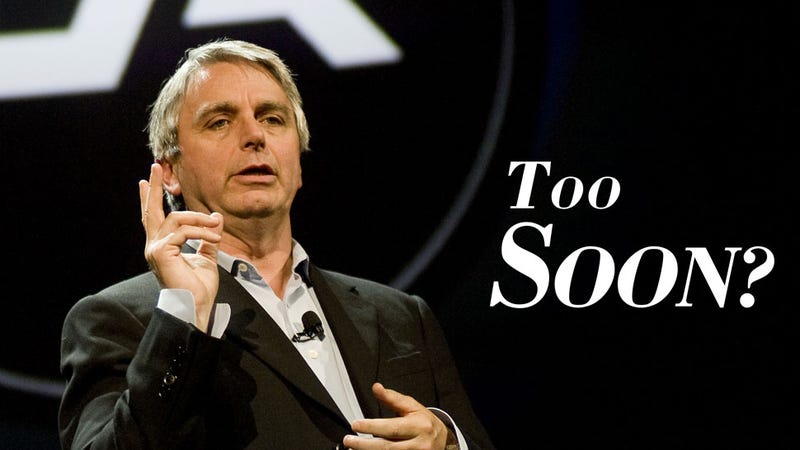 If you gave me five, seven or even 10 guesses about who outgoing EA CEO John Riccitiello's favorite character on HBO's acclaimed show The Wire was, I'd have gotten it wrong.
The Wire ran for five seasons. It was a show about class and crime. Its cast was an ensemble of cops, crooks and the everyday working people just trying to get by. Many viewers were drawn to the drug dealers, particularly the complex captains of the trade. If you watched, maybe you identified with the ambitious, icy Marlo, the crafty, ruthless Avon or the suave, educated Stringer Bell.
John Riccitiello's favorite Wire character wasn't any of those guys. Guess number four would have been wrong, too. It wasn't the seemingly invincible outlaw Omar either.
I can't remember why, two or three years ago, I was even asking Riccitiello this question. But one day, through an intermediary in EA public relations, I got an answer.
Wee-Bey.
Who in the world watches The Wire and picks as their favorite the gravel-voiced hitman who rarely gets any screen time?
***
A day after Riccitiello's simultaneously surprising and unsurprising resignation from the gaming giant he led for seven years, it is not yet clear what the future holds for EA and EA's games. So strange was Riccitiello's tenure, that it's not even clear what EA's recent past truly held.