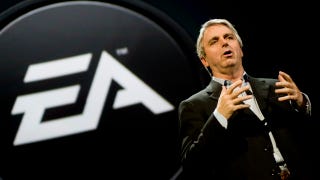 John Riccitiello, CEO of game publisher Electronic Arts, is stepping down from his position.
Former EA CEO and board chairman Larry Probst will take over while the board searches for a new replacement, EA said.
Riccitiello, who was first hired as CEO of the massive publisher in 2007, has faced criticism from investors and fans over the past few years as Electronic Arts has gone through all sorts of financial difficulties. In December, Riccitiello was listed as one of "eight CEOS to fire in 2013" by the blog 24/7 Wall Street.