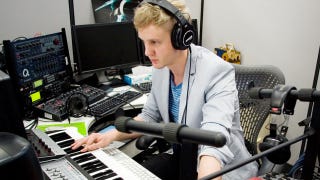 This is Ludvig Forssell. He might look more familiar when he's covered with bandages and pretending to be a Swedish game designer named Joakim Mogren.
Or maybe we've just been staring at his picture too long.
We're tossing this one to you readers to decide.
Why might Ludvig Forssell be the bandaged, supposedly-Swedish developer "Joakim Mogren," who has been hyping The Phantom Pain a new Metal Gear?