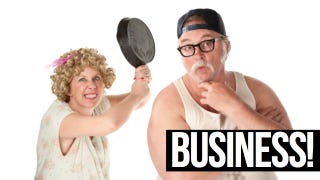 What's happened in the business of video games this past week ...
QUOTE | "We don't think that there are enough games for mature, adult players."—Adam Badowski, head of CD Projekt, talking about developing Witcher 3, Cyberpunk 2077 and other PC games.
QUOTE | "Video games are not all they can be... most of them are the same formula in a constantly updated skin."—Adrian Chmielarz, developer of Bulletstorm, talking about why his new team The Astronauts is trying to create different games.
STAT | 78%—Percentage of core gamers who regularly buy used games, according to an NPD survey; this compares to 88% who say they regularly buy new retail copies, and 70% who buy digital games.