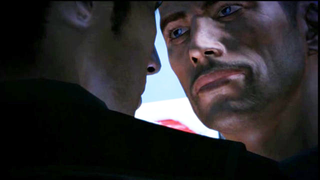 Yesterday in New York City, Electronic Arts held a special event focused on queer issues in gaming. And it happened mostly because the company itself was willing to face its own stumbles in presenting gay characters in its video games.
The impetus for Thursday's Full Spectrum event—co-sponsored by the Entertainment Software Association and the Human Rights Council—began after the controversy surrounding the addition of Makeb, the so-called (not by EA) "gay planet" to the company's massive online game Star Wars: The Old Republic.
When I spoke to the folks from EA who were at the event yesterday, they all acknowledged that the publisher had "stepped in it" with Makeb.
"It," in this case, is the sudden controversy that erupted when they added same-sex romance options to The Old Republic.
From one corner of the internet, the publisher was getting blasted by anti-gay activists who felt offended by the inclusion of Makeb. And criticism came from gay advocates, too, who felt annoyed at having to pay for access to a place where those romance options were possible, though segregated from the rest of the game's universe.