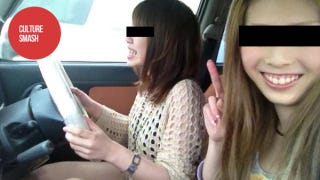 Twitter sure is fun. It's a great way to get information and communicate with others. It's also a platform for people to be really, really stupid.
Sometimes people forget that their tweets aren't being broadcast to just their friends, but the whole world.
Japan isn't unique in having stupid folks online. Wherever there are people and Twitter users, there are dumb Twitter users. Idiots are universal!
However, Japan does have a word to describe moronic Twitter users: "Bakattaa" (バカッター). As previously mentioned, "bakattaa" is wordplay on "Twitter" and the Japanese for "stupid", which is "baka" (馬鹿 or バカ). These are tweets that often have the Twitter user confess to things that could get them in trouble, such as underage drinking or even crime.