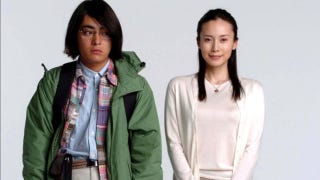 Are you a nerd? A geek? A straight male? Then, perhaps you might hit it off with some women in Japan.
Over a thousand people replied to a recent poll on a Japanese research site on the appeal of otaku ("geeks"). A few years ago, when Train Man was at the height of its popularity in Japan, dating geeks was apparently a thing in Japan, because otaku were seen as diamonds in the rough.
Though, several high profile crimes which centered around otaku reverted the country's geek image back to its unfaltering default.
Still! Some women are keen to date nerds. There are even dating events for women interested in meeting nerds for marriage partners. According to the poll, here are the ten most popular reasons why. Well, "nine" technically as two were tied: