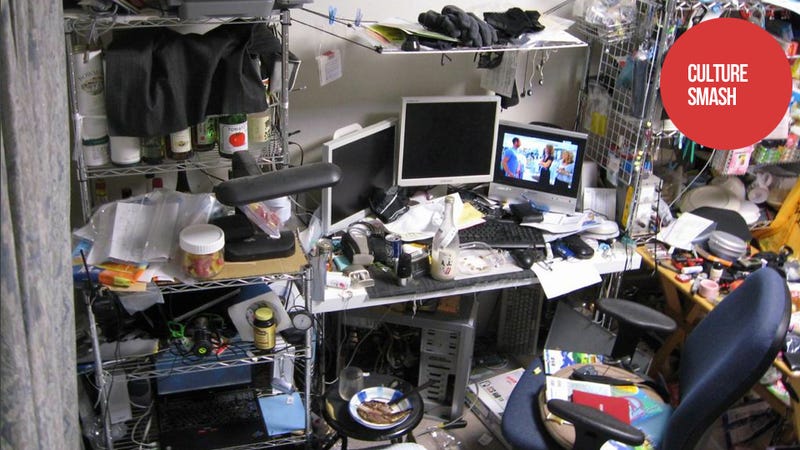 There's a stereotype that all Japanese people are very clean and neat. This stereotype is just not true. Some folks in Japan keep a clean house, but some roost in pigsties. And, yes, many of those folks are female.
See, in Japan, that's the other stereotype: that guys' rooms are usually messy, with discarded instant ramen packages and drink bottles everywhere. Conversely, ladies' abodes are supposed to be neat, cute, and frilly. This is a stereotype in lots of different countries—make that, an untrue stereotype in lots of countries. Some ladies are slobs! Some dudes are not!
For years now, Japanese men and women have been uploading photos of their filthy rooms to online bulletin boards. The photos are disaster zones and show pics of people's "oheya" (汚部屋), which literally means "dirty" (汚) "room" (部屋). It's a pun of the Japanese word for "room", "oheya" (お部屋), which uses the polite marker "o" (お). These photos have nothing on the "daraku heya" (堕落部屋), or depraved rooms of female geeks.