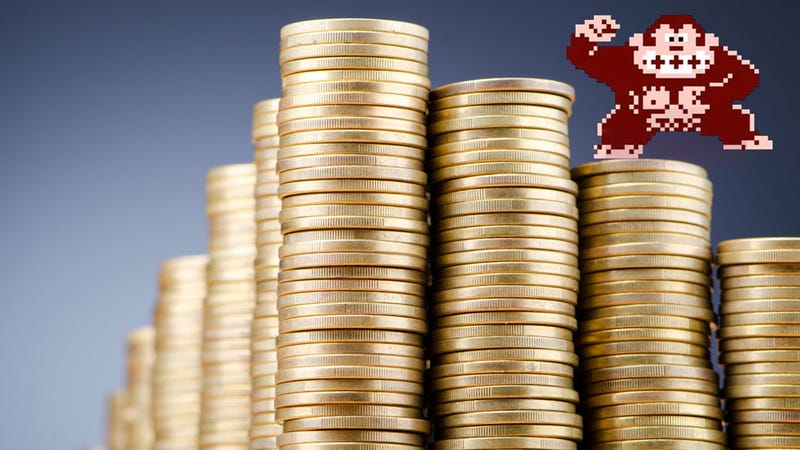 The video game industry is just that.
An industry.
Which means that it exists in a capitalistic world. You know, a free market. A place where you're welcome to spend your money on whatever you please… or to refrain from spending that money.
Those companies that put these products out? They're for profit businesses. They exist to produce, market, and ship great games ultimately for one purpose. First, for money, then, for acclaim.
And when those companies are publicly traded on the stock market, they're forced to answer to their shareholders. This means that they need to make a lot of money in order to increase the value of the shareholder's stock. Every quarter.
Adjusted for inflation, your average video game is actually cheaper than it ever has been. Never mind the ratio of the hours of joy you get from a game per dollar compared to film.
To produce a high quality game it takes tens of millions of dollars, and when you add in marketing that can get up to 100+ million. In the AAA console market you need to spend a ton of cash on television ads alone, never mind other marketing stunts, launch events, swag, and the hip marketing agency that costs a boatload in your attempts to "go viral" with something. Not only is the market more crowded than ever but your average consumer has many more entertainment options than ever before in the history of humanity. (Hell, when levels are loading in our games my wife and I read Twitter and Reddit.)
Another factor to consider is the fact that many game development studios are in places like the San Francisco bay area, where the cost of living is extraordinarily high. (Even Seattle is pretty pricey these days.) Those talented artists, programmers, designers, and producers that spent their time building the game you love? They need to eat and feed their families. (Something that the hipster/boomerang kid generation seems to forget all too often.)
I've seen a lot of comments online about microtransactions. They're a dirty word lately, it seems. Gamers are upset that publishers/developers are "nickel and diming them." They're raging at "big and evil corporations who are clueless and trying to steal their money."
I'm going to come right out and say it. I'm tired of EA being seen as "the bad guy." I think it's bullshit that EA has the "scumbag EA" memes on Reddit and that Good Guy Valve can Do No Wrong.
Don't get me wrong. I'm a huge fan of Gabe and co. and most everything they do. (Remember, I bought that custom Portal turret that took over the internet a while back and I have friends over there.) However, it blows my mind that somehow gamers don't seem to get that Valve is a business, just like any other, and when Valve charges $100 for an engagement ring in Team Fortress 2 it's somehow "cool" yet when EA wants to sell something similar it's seen as "evil." Yes, guys, I hate to break it to you, as awesome as Valve is they're also a company that seeks to make as much money as possible.