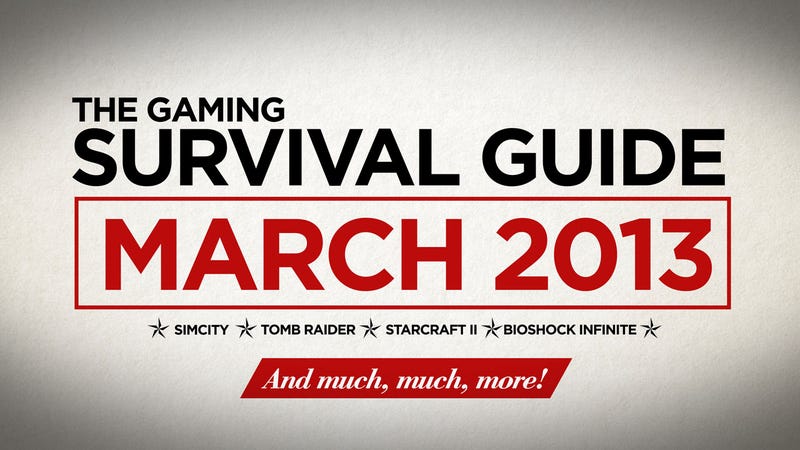 Get ready to never leave your house again. For some reason, every video game maker in the world has decided to release their products in March 2013. From Tomb Raider to BioShock Infinite to SimCity, next month is stuffed with games. Games games games.
You're probably a bit intimidated. We definitely are. So in order to help sort through the chaos, we're presenting the Official Kotaku Survival Guide To March 2013. We'd like to help you look at what's coming up next month—from giant AAA productions to small indie experiments—and budget your time and money accordingly.
What games should you check out? Depends who you are.
If you like survival horror and gruesome deaths
Then check out Tomb Raider, the survival action game and reboot of Lara Croft's iconic series. Out on March 5 for PC, Xbox 360, and PS3, the new Tomb Raider is smart and ambitious and full of way too many gross death scenes.