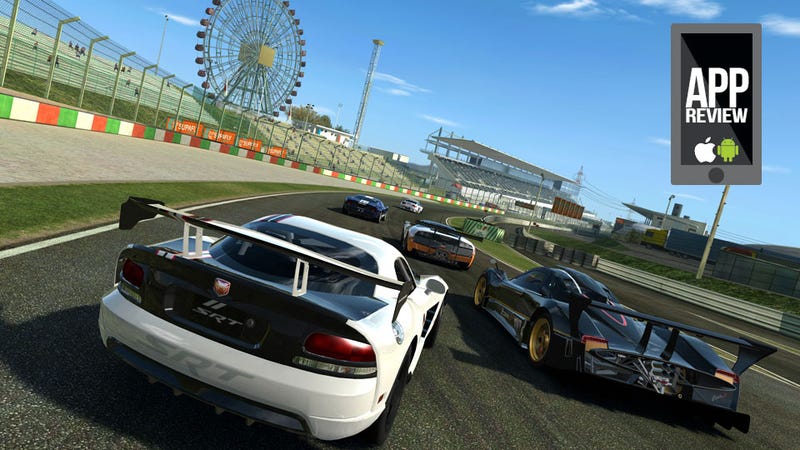 In 2009, Australian developer Firemint released Real Racing for the iPhone, stunning mobile gamers with amazing visuals and setting the standard for realistic mobile racing games. In 2010 the studio released Real Racing 2, adding licensed cars from major manufacturers and online play for up to 16 players. In May of 2011, EA acquired Firemint, merging it with fellow Australian studio Iron Monkey to form Firemonkeys, and now we have Real Racing 3, the prettiest mobile racing game you'll ever sit around waiting for.
When EA first announced that Real Racing 3 would be the first free-to-play entry in the franchise, I was foolishly hopeful. I'd played and enjoyed the first two games and could not imagine how the change could possibly take away from the greatness Firemint had already established.
I mean sure, there's no longer any real online multiplayer, replaced by "Time-Shifted" multiplayer in which players race against AI clones of friends and strangers, but I convinced myself that this was a much more convenient way to encourage social play among the community.
Now I'm not so sure that was the reasoning behind the switch. Now it occurs to me that regular standard online play would have gotten in the way of crap like this:
I imagine it would be hard to maintain a party of friends racing online simultaneously when at any given time one of them might have to stop and wait 15 minutes for his or her car to finish being repaired.
The developer diaries leading up to the game's release describe "Time-Shifted" multiplayer as something revolutionary. It's certainly a revolutionary way to avoid having actual online multiplayer. Seeing a friend's icon flash above a car is supposed to inspire me to beat them, but really it just makes me miss them.