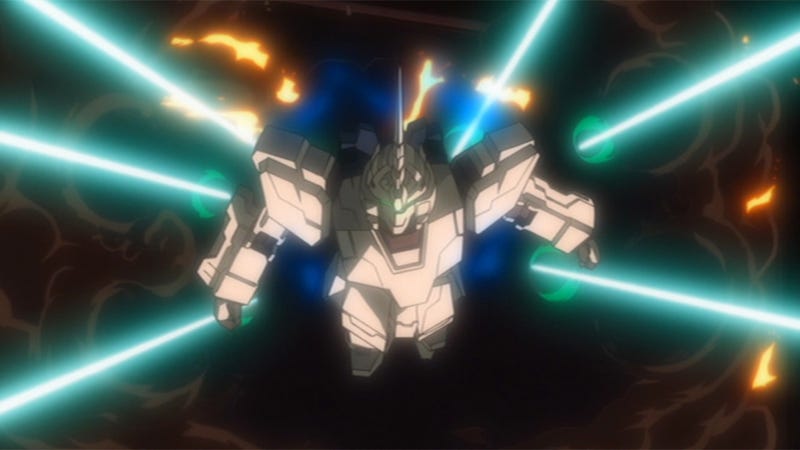 Brace yourselves. I'm about to give some people a migraine from rolling their eyes too hard.
I am a massive Gundam fan. So much so that I probably straddle the line of "geek" and go straight into "nerd" territory. Heck, I even know why Char chose to take on the name "Quattro Bajeena" for the Zeta Gundam series... (Note: If you didn't understand a word of that, then that was your cue to begin rolling your eyes.)
Like many "old-school" fans, the original Universal Century timeline is by far my favorite of the Gundam multiverse. It is the least flashy, yet packs the biggest punch in a science fiction universe that, unlike the other spinoff series, actually gives a logical reason (see below) as to the existence of giant humanoid mechs. So, when I first heard that a new Universal Century Gundam series, Gundam Unicorn was in development, I was vehemently against the idea. It seemed like an unnecessary addition to an already complete story, and a quick cash-grab by the creators.