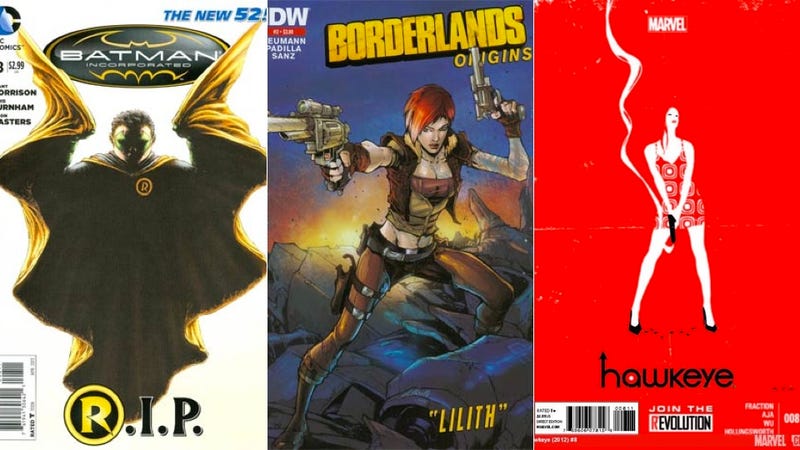 If you're here in the Panel Discussion programming block, you might be a lapsed comics reader, trying to find a way back to the JLA Satellite. Or you might someone killing time until you pick up your weekly Wednesday pull list. Or maybe you've said goodbye to dozens of longboxes to embrace the promise of digital comics. Whichever it is, you're still interested in the good stuff.

Welcome, then, to the Panel Discussion Dozen Sextet, where I pick out just-released or out-soon comics that I think are worth paying attention to. Ready? Then, let's meet the sequential art that'll be draining your wallet this week. Be sure to chime in with the books you'll be picking up or that you think everybody should be reading in the comments.
---
The Massive #9
The reason this comic works is that it's built on the premise of ideals and what happens when they're actually tested. The members of the seafaring, eco-activist organization Ninth Wave have been trying doing to survive in a ravaged world without succumbing to the temptations that have captured others. But this issue looks to be the one where their morals and loyalty get pushed to the breaking point. Brian Wood's writing pulls the reader into the shoes of his characters and makes you ask yourself what you would do.
---
Batman Incorporated #8
This week's big comics news revolves around the events in this issue, which aren't exactly a secret based on that cover. As someone who's loved Damian and the concept of Robin overall, I'm sad to see this happen. As someone who's been reading comics for more than 30 years, I don't believe for a second that this will stick. We'll see what kind of mileage Grant Morrison gets out of this latest plot development.