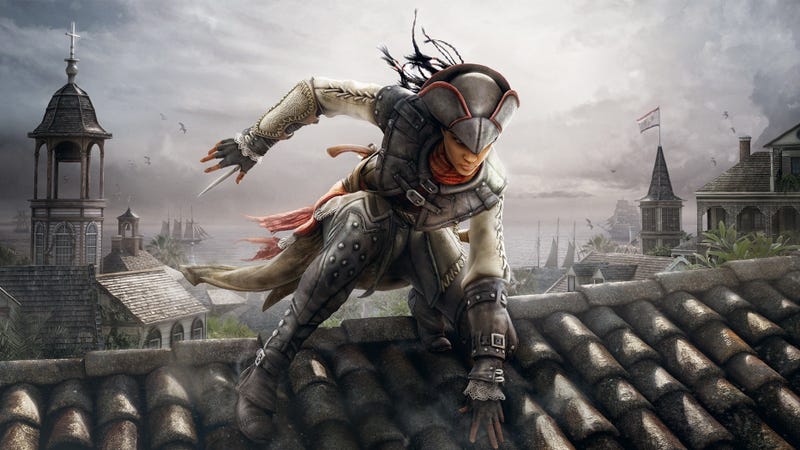 The odds should've been against Assassin's Creed III: Liberation. It starred a woman—specifically the half-black, half-French heroine Aveline du Grandpre. And it was an exclusive on the PlayStation Vita, a system that many people see as a sadly under-supported platform.
But Liberation shipped a very strong 600,000 units, according to Ubisoft CEO Yves Guillemot. Sure, that number doesn't amount to much when compared to the Call of Dutys or Halos of the world. But it puts the lie to the corporate reasoning given for the inexhaustible supply of square-jawed Central Casting white guys who wind up starring in most video games.
But, to me, Liberation's biggest success isn't sales. Right now, it's the best example of how to craft a character descended from African heritage in a video game. The game takes the historical moment where the action happens and finds ways to integrate the experience of being a mixed-race woman in 18th Century New Orleans into a playable adventure. Tricky but very well-done.