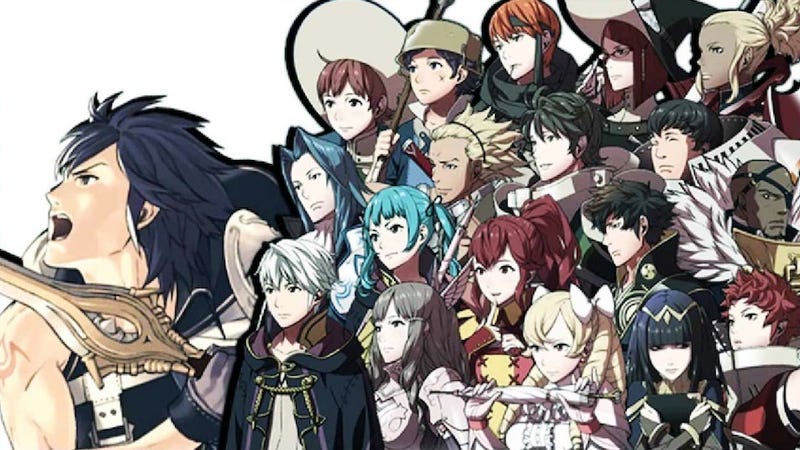 The grand finale of Fire Emblem: Awakening made me feel things. Emotional things. In fact, it made me feel so many things it kinda knocked me out. This was unexpected.
It took me about 27 hours to complete the game. If, about halfway through, you had told me that the ending was going to make me feel proud and sad and thrilled and bittersweet, I wouldn't have believed you. That's because halfway through, the story seemed like total nonsense. It was a mess of warring kingdoms with gobbledegook names, prophecies that didn't make sense, mysterious doppelgängers and all sorts of time-traveling nonsense, all hinging on—you guessed it!—an ancient evil, poised to awake.
But somehow, over the course of the final three or four chapters, Awakening pulled it all together and delivered one of the most cathartic conclusions of any game I've recently played.
Spoilers follow for the end of Fire Emblem: Awakening.
Looking at the story going into the final showdown with the evil wizard Validar, it all seemed way too convoluted to ever come together in a meaningful way. It seemed unlikely that this many threads could make a single tapestry. But right around the time when Shin (my red-headed protagonist, who happens to look exactly like Sentarō from Kids on the Slope) and his best friend Chrom faked out Validar by reenacting the fateful vision from the start of the game, the story got some real traction.
What initially seemed like a plotline from Passions (Time-traveling children! Evil twins! Demonic blood!) actually wound up making a fair amount of sense, or at least as much sense as any time-travel story can. See, it turned out that my amnesiac protagonist was actually Grima, a massive dragon demigod monster who is the key to all evil in the world. (Aren't they always.) A good all-powerful dragon named Naga explained that in order to defeat his twin, who had traveled back in time to ensure that Shin became evil in this timeline, Shin would need to strike his future-self down—Grima can only die by his "own" hand—but in so doing, Shin himself would cease to exist.
All pretty basic fantasy time-travel junk. But then, it was revealed that there was a chance—a tiny chance—that Shin would survive, if his ties to this world were strong enough. (Sorry for the jank pictures in this post: it's the best I can do for the 3DS.)
That was when I started to think, "Hmm, this ending might turn out to be pretty good." Not because the story was so original, but because I was getting an inkling that the game's designers were about to fall back on the thing Fire Emblem does better than almost any game of its ilk: It lets players control and become invested in the characters' relationships.
In all our talk of this game over the past month or so, we keep coming back to one thing: Awakening is about smart, well-designed battlefield strategy, but it's also about love and friendship. As characters level up and get stronger, their relationships with one another also level up and become stronger. You arrange your characters on the battlefield according to who they're friends with, or falling in love with. And each time they successfully fight together, their friendship deepens.