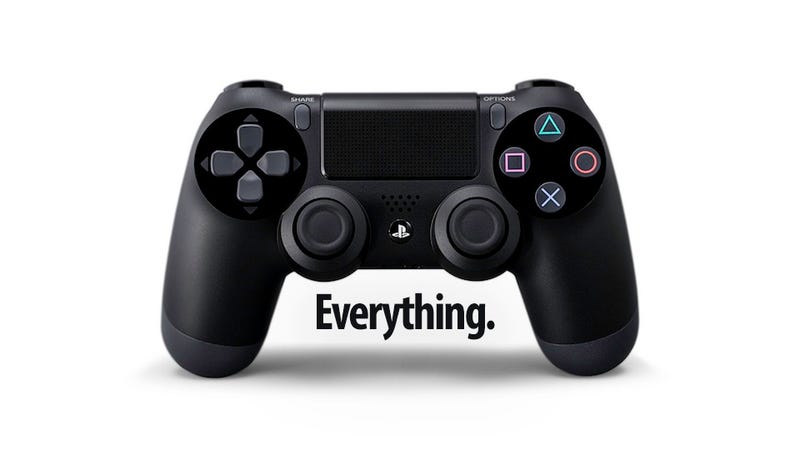 Ever try to drink out of a fire hose? Me neither, but I'd imagine that it might feel a little bit like trying to keep up with all the news that's pouring out about the PlayStation 4.
For the sake of anyone who prefers to drink their news in a slightly more dignified manner, here's everything we've written about the PlayStation 4 so far, all in one place.
I've broken our articles into a few categories.
THE STUFF: Articles about, you know, the stuff. The physical stuff.
THE TECH: Information on the tech specs and other capabilities of the system.
THE GAMES: Yes! The PS4 is for playing games!
THE JOKES: Plenty of jokers, some of them here, have already had a laugh.
THE REACTIONS: All manner of responses to what Sony showed, and did.
OUR THOUGHTS: Any analysis we've done.
Ready? Here we go.
2/28 update: Now with more articles!
---
---
THE STUFF
---
---