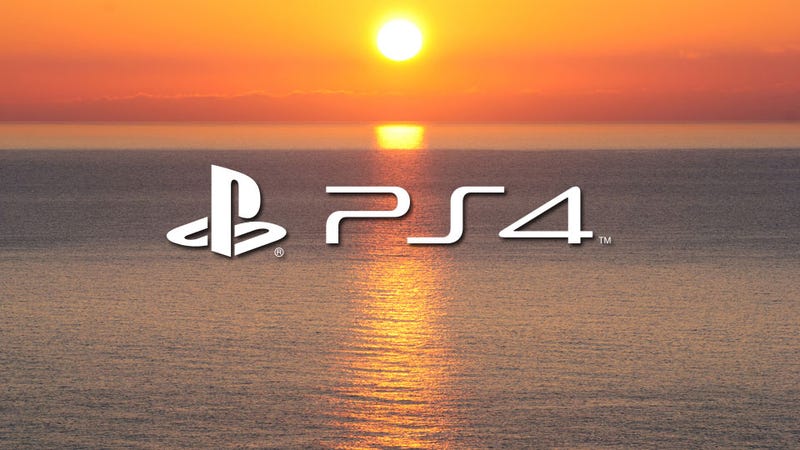 I went to Sony's over-hyped 2006 press conference and they showed the world a version of the PlayStation 3 that we never quite got. And so last night, I went to Sony's 2013 PlayStation 4 press conference wondering what new ways they'd planned to trick me.
You go to one of these big showcase events where they don't even admit, on stage, the reality that there are things called "Xbox"es and "iPad"s out there and you expect to be misled.
You expect to be lied to. Maybe you'll get the darker lies of misleading marketing. Maybe you'll hear about plans or promises that sound like guarantees, until you parse the language and notice all the loopholes.
More likely, you'll hear the more innocent lies of hopes that never happen while your brain plays a few tricks on you and tells you that you ought to be more excited just because it's supposed to be an exciting moment.
If this all sounds too cynical, keep in mind two things:
At the time of that 2006 PS3 event, Sony's then-next console was going to be able to pull extra processing power from your Sony-made kitchen appliances and was going to output two HD TVs at once, if you wanted it to. These features, among others, were cut.
The first year of a console's life-cycle is awful enough, with a launch-line-up usually full of mediocrities followed by months barren of many game releases... so a console's year zero, when they're just talking about it, is even further removed from when the console is actually going to be good. So there's not a lot of reason to be that sunny about the immediate future. More than likely, that new console that sounds so good is going to launch in rough shape.
I went into the Hammerstein Ballroom in New York City last night expecting there to be smoke and mirrors. I kept looking for them.
I left the ballroom without even seeing a PlayStation 4, which I admit was an unexpected magic trick. Credit to Sony for pulling one off. We saw the controller. We didn't see the box. We got the inversion of the Wii's debut, when Satoru Iwata showed the little Wii console in May of 2005 but didn't show off the system's controller until September of that year.
We didn't see the box, I think, because Sony wants us to forget about the box. Sony's game studio chief Shuhei Yoshida told me yesterday that they basically decided they didn't need to show it. He told reporters today that the design isn't even finalized. Fine, but it was also clear last night that Sony wants people to feel like they can access their games from anywhere, from any device. It doesn't benefit that message for them to show a box—to remind people that there's an expensive, central thing that they don't own yet that is needed for this PS4 experience. Instead, they stressed how effectively many of the things we already have—smartphones, tablets, even our Facebook accounts—will work with the PlayStation 4 gaming experience. Apple gets away with selling you a powerful game device without making you think you're buying one—or without them even thinking about selling it to you. You buy a phone. You sort of happen to wind up with a game machine. This PS4-without-a-PS4 unveiling feels like it's designed for that kind of world.