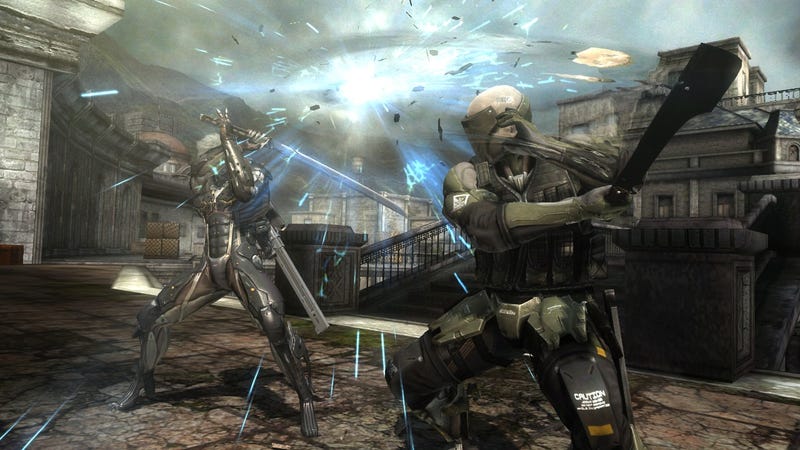 There's a part early on in Metal Gear Rising: Revengeance where you're going to want to give up. Please don't.
It's not your fault that you might be stuck; It's Platinum's. And don't worry, you're not the only one. Myself and Kotaku colleagues Kirk Hamilton and Chris Person all hit the same ridiculously hard moment and had the same reaction: "What the hell, Raiden? How the eff are we supposed to get past Blade Wolf?!"
The three of us talked about it in an e-mail exchange over the weekend and, while we all like the game, our discussion highlights some of the stupefying design choices that make Revengeance feel more obtuse than it should. So, resist that impulse to fling your controller across the room and read the following exchange between Kirk, Chris and me. (Note: We all played on the Xbox 360.) It might help you out. If nothing else, you'll know that you're not alone in screaming at the screen.