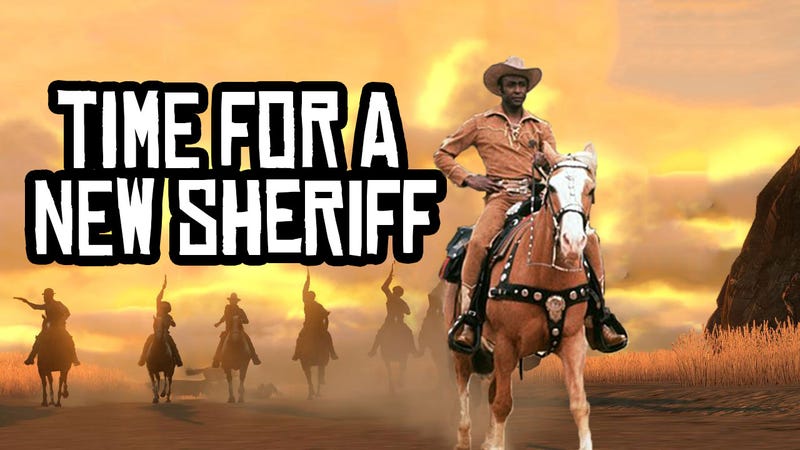 It's Black History Month, that time of year when people look at exceptional achievements and moments having to do with African Americans and black culture. What does that have to do with video games? Sadly, not a whole lot. There's such a paucity of black characters and creators in video games that it's difficult to discuss the same sort of exceptional achievements and moments. Because there aren't very many.
I decided to start up one such conversation anyway, pulling in David Brothers of The 4th Letter. I only know Brothers online but have always enjoyed his writing about comics and video games, especially when he touches on race. What follows is a back-and-forth between he and I, where we talk about how to possibly increase the ranks of African-Americans in video games, on the screen and behind the scenes.
***
David,
I wanted to talk to you because I've been thinking about Black History Month. Actually, I've been thinking about how to think about Black History Month, and race and diversity as it concerns video games. You've done a lot of great writing about racial realities as they've been rendered in comics and lived by its creators throughout history. Reading through that work over the years, I think we agree on why talking about this stuff matters. Games—like movies and books and music—reflect what their creators see in the world, where they find their escape and what they think is worth talking about. Whenever I write about race and games, I inevitably get the, "Why does it matter? Why can't we move past this stuff?" And the answer is that racism still exists and the attitudes and stereotypes that sprang out of practices and institutions like Jim Crow still live on in society. Acting like it doesn't exist doesn't defuse it.
The truth about the video game industry is that, relatively speaking, there aren't a lot of black people. The vast majority of forward-facing game-makers are white or Japanese guys, as are most of the main characters. That isn't a bad thing, and I certainly don't think it's any kind of conspiracy making it so. But it's hella boring to look at. Moreover, this state of affairs makes the games medium feel strangely walled off, like it's surrounded by a force field that repels the real world.
That's why I wrote my piece about black characters in video games last year. I feel like better portrayals of race could help the medium on its way to feeling more well-rounded and more grounded. I would hope that more women making video games means you don't get a tasteless bikini torso as a promo item. And I would hope that more black people making video games means you don't get NPCs like Letitia from Deus Ex: Human Revolution. None of these assertions are givens, but at the very least, it helps to lower the chances that we do.