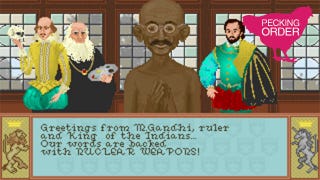 Oh boy. This one hurt.
When we first fired this feature up, this was the first series I wanted to cover, seeing as it's both incredibly popular and dear to my heart. But when I sat down and tried to actually rank them, I gave up. I just could not wring my hands tight enough to sort between them.
After a few weeks' stretching and hand-wringing exercises, though, I think I'm ready. Maybe. Sort of. Please don't hurt me.