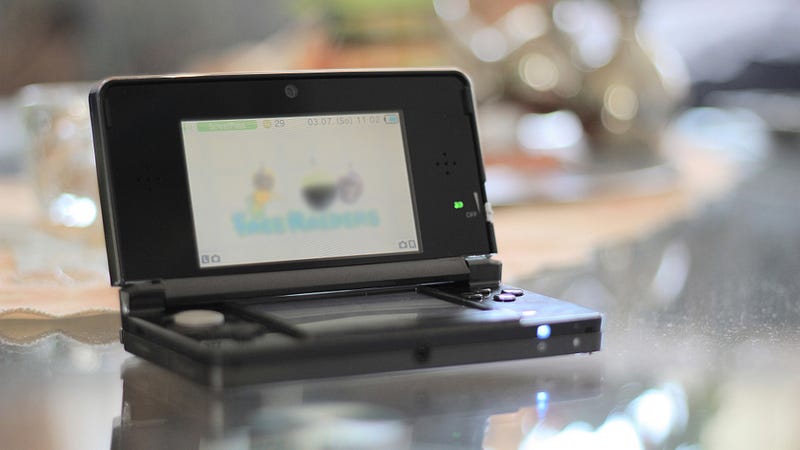 Two years ago, Nintendo was in trouble. The House of Mario had just released a brand new handheld system with impressive 3D graphics, but nobody seemed to care. Sales were sluggish and reception wasn't great.
So they did something drastic: just six months after releasing the 3DS, Nintendo slashed the system's price from $250 to $170, shocking the gaming world. "Nintendo is screwed!" people would shout. "They'll never recover from this!"
Don't look now, but they've recovered. And everything has changed for the Nintendo 3DS.
Over the past two years, Nintendo's handheld has slowly morphed from national punchline to bona fide powerhouse. When it launched in March of 2011, the 3DS wasn't very compelling: sure, it was a pretty machine, but who wanted to pay $250 for a system that could play... what, Steel Diver? Two years later, buy the 3DS XL—an upgraded version of Nintendo's glasses-free 3D machine—and you can play some really good games in some really good series, from Kingdom Hearts to Super Mario to Professor Layton. And if you're feeling adventurous, you can hop onto the digital store and access a ton of weird, unorthodox, completely fascinating games, like Pushmo and Crimson Shroud.
The 3DS's library is getting stronger and stronger. Look at this morning's Nintendo Direct presentation. Today we saw announcements of a great-looking new Mario & Luigi, a new Mario Golf, a Donkey Kong Country Returns remake, and a whole bunch of crazy downloadable games for the eShop, which is growing more and more impressive every month.