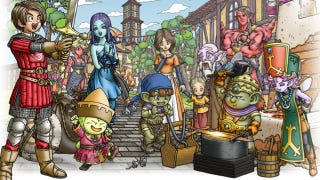 It's not everyday you see senior citizens talking role-playing games. It's not everyday you see them thrashing one of them on Japanese television. In primetime.
Famed Japanese actress Keiko Awaji, with credits in movies like Akira Kurosawa's Stray Dog, is a huge Dragon Quest and Final Fantasy fan. Did I say "huge"? I meant HUGE.
Back in 2009, the then 73 year-old Awaji said she wanted to play Dragon Quest IX before she died. She got that wish and has made it to see Dragon Quest X: Online—a game she hates. Did I say "hates"? I meant HATES.