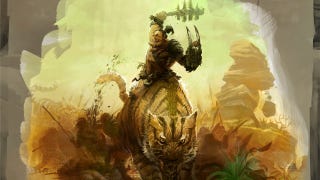 Designer Chris Taylor has canceled his troubled Kickstarter, just four days before funding was scheduled to end.
Wildman, an action-role-playing game that promised to be "evolutionary," had earned roughly $504,000, more than half a million short of its $1.1 million goal. The Kickstarter was due to end on Friday.
This project has been troubled for a while now: A few weeks ago, days after the project launched, Taylor laid off a bulk of his staff at Gas Powered Games. He later said he would "see the Kickstarter campaign through."