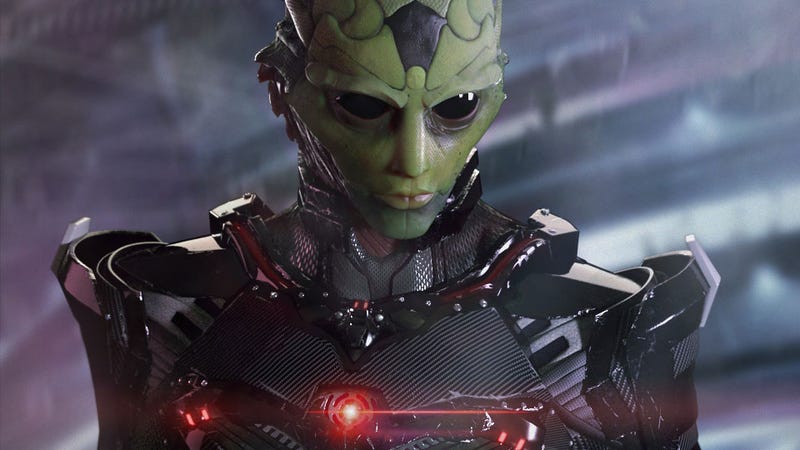 There's currently a competition running over on CGHub, a big community of artists who (mostly) work in the entertainment industry. It's to design a new Mass Effect character. Some of the entries are impressive, some especially so, but there are others which will absolutely blow your socks off.
The rules are simple: "create a character that would fit into the Mass Effect universe. He or She could either be from an existing/established race from the game's universe or an undiscovered race."
What follows are some characters so detailed and interesting that it's a damn shame they're not actually the stars of an upcoming Mass Effect game, especially those with a backstory, like the mind-blowing Varro Krios up top there, the grandson of Thane and the first non-human to join the N7 program.