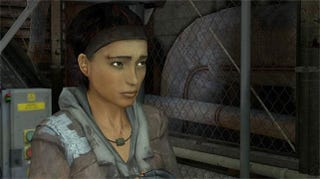 You may have gotten awfully excited today when you read that not only is JJ Abrams talking to Valve about making a game, he's also talking about making a movie with the studio.
That's OK! Perfectly understandable. He's a talented guy, and the prospect of seeing Gordon Freeman on the silver screen is enough to get most people smiling.
But reading the news, I couldn't help but feel that Abrams and Newell had shown their hands too early. And in doing so, they're setting up a whole lot of people for a whole lot of heartache.