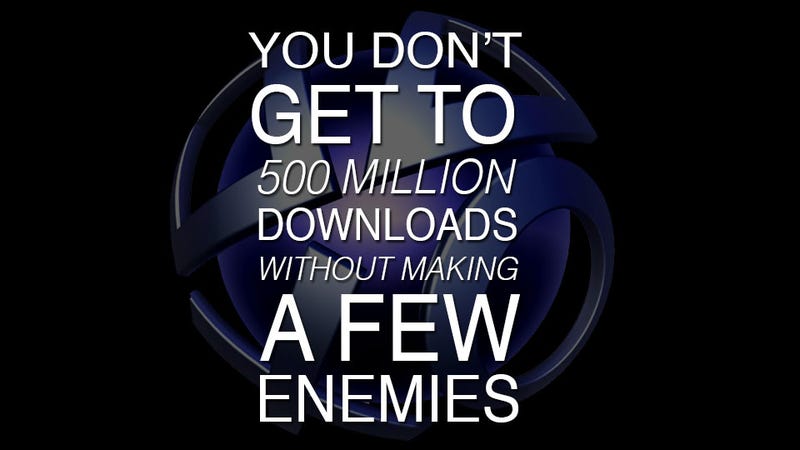 The LinkedIn profile of Avalanche Studios cofounder and CEO Christofer Sundberg provides some compelling insight into some of the company's former and current projects.
Sundberg details two unannounced Avalanche open-world action-adventure projects that were cancelled in 2008, contracts that he said were worth upwards of $35 million. The first, a title for THQ called Arcadia Rising that was cancelled in fall 2008, is described as a "Retro-futuristic action-adventure set in an alternative 1930's London" that offered a "stronger story driven experience compared to the Just Cause series." Sundberg remarked two weeks ago that he would "love to revive it" and would possibly even "do a Kickstarter [for the game]," but also admitted he wasn't terribly inclined to actually pay anything for the IP—a shame since Crimson Skies by way of Avalanche sounds kind of incredible.
The second title, cancelled in early 2008, was "a fantasy action game based on an Avalanche Studios original IP" for Disney dubbed Project: Wizards. Project: Wizards put players in the role of "a young wizard" and featured "the creatures [treated as an] equivalent to modern world vehicles"—a description that is reminiscent of the company's pitch for their now-shelved open-world fantasy title AionGuard, which was born out of a game they were working on for a publisher.
Avalanche ended up buying back the rights to the game that served as a basis for AionGuard, and if that game were Wizards, Avalanche might have accomplished something rather impressive: getting the infamously inflexible Disney to part ways with an IP they owned and put money into.
Sundberg also mentions two unannounced projects presently in development at Avalanche. One of which is Avalanche's "first license game" (probably the much-rumored Mad Max title) for an apparently to be determined publisher "based on a well-known movie license," slated for an April 2014 release on "current and next-generation console platforms and PC." However, it is worth noting that Sundberg recently suggested in a tweet that Avalanche was moving exclusively to next-generation development as of late November, which could indicate that current-gen SKUs for Mad Max have been dropped.
The final game that Sundberg lists on his profile is a "Sandbox Action Game" for Square Enix, and those words link to the official website for the Just Cause games. Sundberg says the next Just Cause "is being developed at Avalanche Studios New York studio and is scheduled for completion in June 2015 for next generation console platforms."
Presumably that would mean Avalanche New York's marquee title, codenamed Project Mamba, is a new Just Cause. This would have some interesting implications, as Mamba seemingly integrates "asynchronous multiplayer technologies" and mobile apps—two things that would be a departure for the chaotic sandbox franchise. It's unknown if the "2015" is a typo meant to say "2014" (Mamba's previously stated target date), but the most recent news item on Avalanche's site about the NYC studio makes no mention of a possible release date for the title.