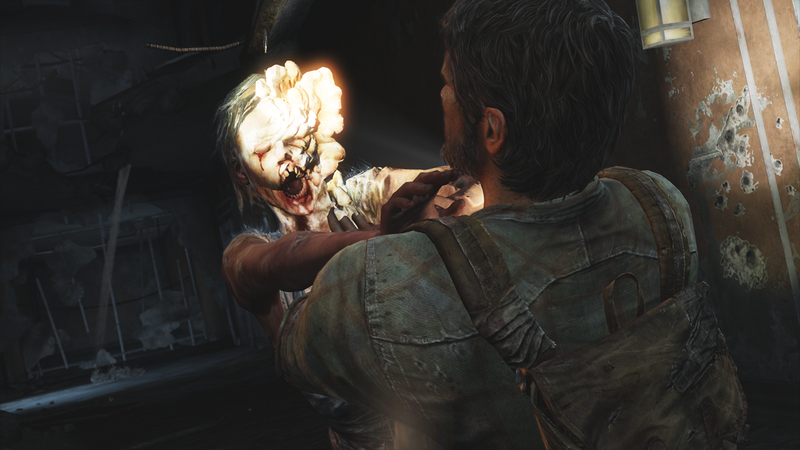 Before diving into an extended hands-on session with Naughty Dog's The Last of Us, creative director Neil Druckmann describes what he hopes I'll take away from the demo: "We want to demonstrate through gameplay, through action what people have had to deal with." By "people," he's referring to the survivors of a population-wiping plague that took hold 20 years prior when a plant-based parasite began burrowing into human brains. As far as what those struggling few "have had to deal with," well, Druckmann's talking about the Infected.
We got a brief glimpse of this threat in the game's first trailer, but Naughty Dog has since kept the scares to a minimum while they focus on the game's world and characters. In fact, the only real enemies we've seen protagonist Joel and fellow survivor Ellie face have been a bunch of angry, hobo-looking humans. While these Hunters—as Joel dubbed them—seemed a formidable foe, they now look like cookie-baking grandmas next to the Infected.
My demo opens roughly two hours into the game. Joel and his smuggling partner Tess have accepted an assignment to sneak Ellie out of Boston's quarantined zone and deliver her to the city's capitol building. Everything outside the protected area—which has become a strict police state not above executing its rule-breaking citizens—is either destroyed or has been overtaken by an aggressive Mother Nature. Caught in a vicious downpour, the trio seek shelter while navigating bombed-out buildings, overturned subway cars, and collapsed highways.