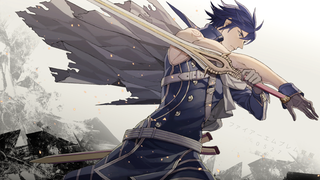 "Here in video games," game designer Matt Burns tweeted last week, "we invented a new word, 'permadeath,' to describe what in real life is called 'death.'"
Hilarious, right? We assume that if we die in a game, all we have to do is hit the continue button to come back to life, so we've come up with a brand new term to describe what it's like to lose somebody for real. Permadeath.
This is a concept most recently exhibited in Fire Emblem: Awakening, an excellent strategy-role-playing game that comes out for 3DS next week. At the beginning of Awakening, after selecting a difficulty mode, you can choose between two gameplay modes: Classic and Casual. In Casual mode, when one of your characters loses all of his hit points, he'll stop fighting. In Classic mode, the character will die. Permanently. You won't be able to use him in combat again.